Lynn Imaging / Monster Color is able to help your business during this unprecedented time. We have been integrated into the construction industry for over 65 years. With this knowledge of the industry, Lynn Imaging has unique insight into customer needs which translates to peace of mind for our clients.
Jobsite signage must be adaptable and easily available to effectively communicate guidelines, restrictions, and important local announcements.
Want an easy way to update your COVID-19 messaging for your job site? Consider adding some of our solutions below: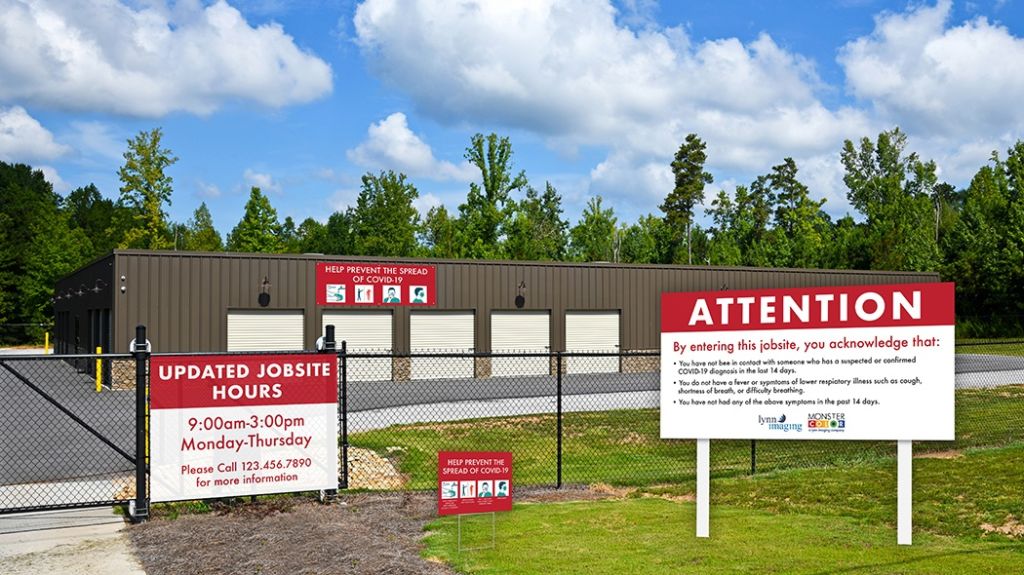 Jobsite Signs
Notify your job site on your COVID-19 response.
Corrugated Signage
Display your messaging at ease on yard signs. This signage is great for outdoor use.
Required Health and Wellness Posters
Display your messaging that you can easily disinfect with laminated posters. This material allows you to disinfect with your preferred cleaner. 
A-Frame Signs and Foam Core
Display messaging at ease with A-Frame Signage. Easily change or update your message. 
Temporary Clings
Apply temporary clings to a variety of surfaces including windows, walls, construction helmets, construction vehicles/machinery, and more.
Banners
Provide information on your business hours and other relevant information about your business. These can be used indoors or outdoors, and allow for easy installation.
Our Lexington and Louisville locations are open from 8:00 AM – 5:00 PM for curbside pickup and delivery only. Please call our first impressions team at 859.255.1021 for more information.
Take a look at our Job Site Signage and Solutions brochure here.