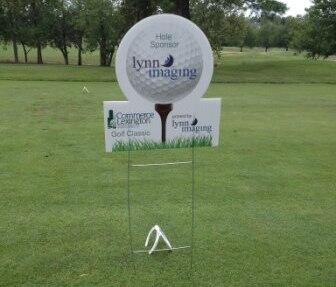 Summer is here—which means golf season is in full swing. Whether you're hosting a charity scramble or a corporate golf outing, Monster Color will provide the signage to help make your golf event a round to remember.
Monster Color will design and print everything you need for hosting your golf tournament, from directional signage to banners for your event. Many of our clients choose to mark the holes for their time on the course with custom-cut signs. We can shape the signage for each hole into a golf ball, your company's logo, or whatever else you can dream up.
In addition, we offer design services to anyone without an in-house graphic designer. So whether you're hosting your first golf event or your tenth annual tournament, Monster Color is at your service, so you can focus on your scramble instead of scrambling to take care of the details.