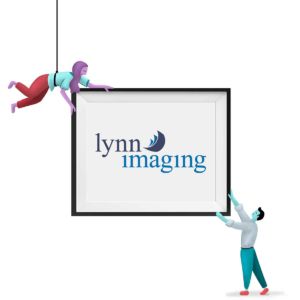 Finishing Services
Preserve, protect and add class to your graphics with Lynn Imaging's finishing services – perfect for special event signage, industrial and safety signage, point-of-purchase, or trade show graphics. And for your booklets and brochures, we offer a variety of binding options that are sure to turn heads… and pages!
Mounting: Foam-Cor® is a versatile graphics material, excellent for short term presentation needs. Its screen printable surface enhances models and point-of-purchase displays. Stocked in 1/2″ and 3/16″ thickness in black and white.
Gatorfoam® is a unique, lightweight, structural panel for enhanced integrity, durability and moisture resistance. It's exceptional rigidity, surface quality and durability make it the mounting board of choice for presentation boards and portfolio pieces. 3/16″ thick with your choice of black or white.
PVC material is for long term applications. The ease of fabrication, excellent strength-to-weight ratio, wide range of thickness and colors prove that PVC material sets the standard for performance in graphic substrates. It also demonstrates excellent chemical resistance and is U.L. fire rated.
Coroplast® Plastic corrugated board! These lightweight, durable boards are ideal for screen printing, signage, displays, mounting and any other application needing rigidity, weatherability and lightweight features. 1/4″ white.
The experts at Lynn will assist in deciding which laminate is best for your project. The standard laminations used by Lynn Imaging are matte and gloss; listed below are specialty films:
Satinex™ UV is one of Lynn's most versatile laminating films, offering a broad range of applications. This laminating film has a semi-gloss finish, which enhances color saturation and contrast.
Emerytex™ UV is a scuff-resistant PVC film with a pebble textured matte finish. This film is coated with a solvent acrylic adhesive and is accompanied by a single moisture stable paper release liner.
Protac Scribe™ Dry Erase Film can be written on with a dry-erase marker and be wiped clean with a dry cloth with no messy cleaning solutions or solvents required.
Give your booklets and brochures a professional finish with Lynn Imaging's binding options. We offer a wide variety of binding services:
Acco Bind
Booklet Staple
Chicago Screw
Coil Bind
Comb Bind
Sure Bind
Tape Bind
UniBind
Wire Bind
Have your wide format prints, old concert posters, sports car posters, or enlarged photographs mounted and then give them a lasting professional look with Pro-Edge Framing. The frames come in a 3/8" or 1/2″ width in pewter, black gloss, black matte, gold, red, blue, chrome and white.
Indoor/Outdoor
Bonds to virtually any substrate
Reversible
Quick, easy and affordable