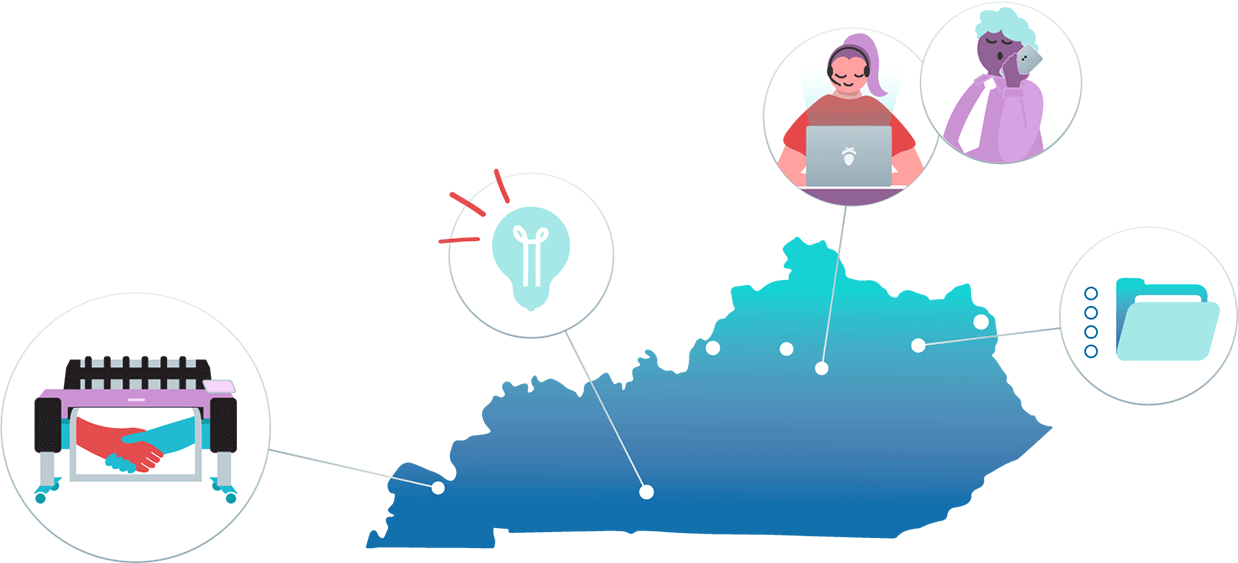 Lynn Imaging serving Kentucky
Lynn Imaging offers our great customer service throughout the state of Kentucky.
Our complete offerings of digital solutions, printing services, signage and graphics, scanning services, and equipment sales and services are available with the click of a button. Contact us on how we can help your business spend less time managing different vendors and multiple products, and more time growing your business.
From everyday business printing to large format supplies and service, Lynn Imaging can help meet your business needs. We are proud to bring the most complete offering of design, printing, and document management solutions throughout Kentucky.
We provide our excellent service to:

Ashland
Paducah
Bowling Green
And throughout the state!
Contact Us for more information: