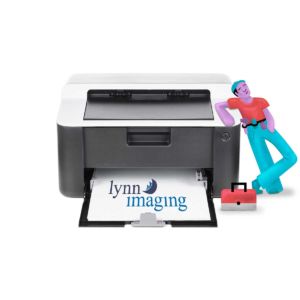 Onsite Facility Management
Lynn Imaging can provide your business with onsite facility management. We install printing equipment, provide any needed service or maintenance, supply paper, media and supplies to equip your office space with a print center. When needed, Lynn Imaging can supply personnel for the printing center.
Our business is nationally recognized. We are a comprehensive company specializing in onsite facility management print centers, wide-format printer sales and service, and construction information management. We focus on manufacturing companies, as well as engineering and construction environments. Our custom online store makes ordering and support easy, and our printers are cared for by certified, manufacturer-trained technicians.
Our onsite facility management services (FMS) can provide personnel and everything your business needs to be successful in Kentucky, Ohio, Indiana, West Virginia, and Tennessee.
20+ years of wide-format equipment sales and service
Strong past performance record with many long-standing customers
Extremely customer service focused
Access to the newest technology and products through HP, Xerox and CSA Partnership
Highly responsive support team
Fast online ordering processing
Flexible to meet the needs of each client environment
Service technicians are manufacturer certified
What People Say about Lynn Imaging's FMS
"Lynn Imaging was a perfect fit with their knowledge base of both B/W and color print-ing (standard and large format). Their attention to detail, quality control, turnaround times, and overall service has helped the University bring 80% of the outsourcing back in house and has decreased supplemental costs by 75%."

—Douglas M. Snedegar, Director, EagleCard & Document Services Morehead State University