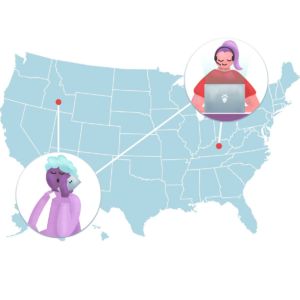 Nationwide Equipment Service & Repair
Lynn Imaging can provide our excellent customer service and equipment service nationwide. We lease and service plotters throughout the nation including Kentucky, Tennessee, Ohio, Illinois, Alabama, West Virginia, Virginia, and more.
Wide Format Equipment Jobsite Rentals Nationwide & Canada
Through our CPC (Cost per Copy) Rental program, Lynn Imaging services the equipment and provides a wide selection of media, ink and toner.
Experience the convenience of automated ink fulfillment. The printer notifies us when the ink levels are low, and we ship your replacement ink!
Why Choose Lynn Imaging for your Out-of-State Rental?
Work with partner you can trust
We provide automated monitoring and management of equipment supplies and service
Lynn Imaging provides industry leading technical support & service
Experience consolidated invoicing and payment for all technology