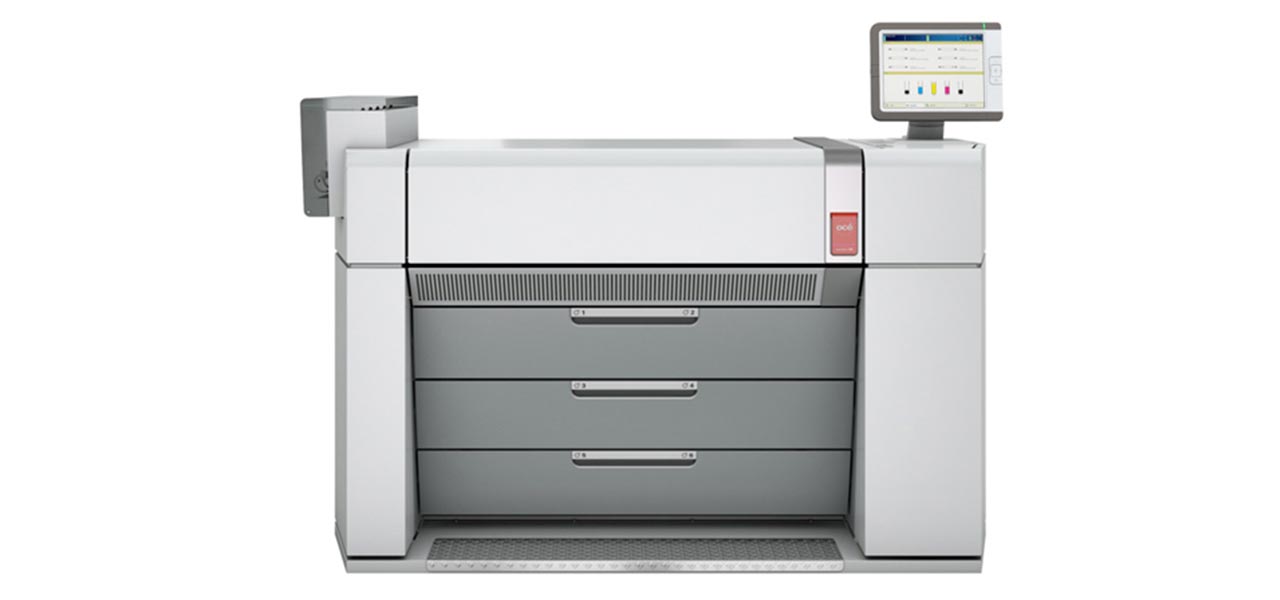 ColorWave Printing Systems
Efficient finishing, can help save valuable time
At a glance:
Enables offline trimming and laminating.
Enables unattended and efficient printing of long documents.
Produces consistent and accurately wound rolls
Ensures efficient production
Mobile and flexible system
In the competitive wide format graphics market reducing running costs is imperative. Laminating and trimming individual sheets are common and labor intensive processes which add significant labor costs and production time to a print job. The SDD Rewind Module integrates with the Océ ColorWave® 910 to streamline the lamination and trimming process, resulting in reduced labor costs and production times. The SDD Rewind Module is a in line rewind module which rewinds finished prints from the Océ ColorWave 910 onto a new core, creating a roll-to-roll wide format solution capable of producing over 8,000 square feet per hour. The rewound prints can then be moved to a laminator or automatic cutter for efficient finishing of printed pieces.