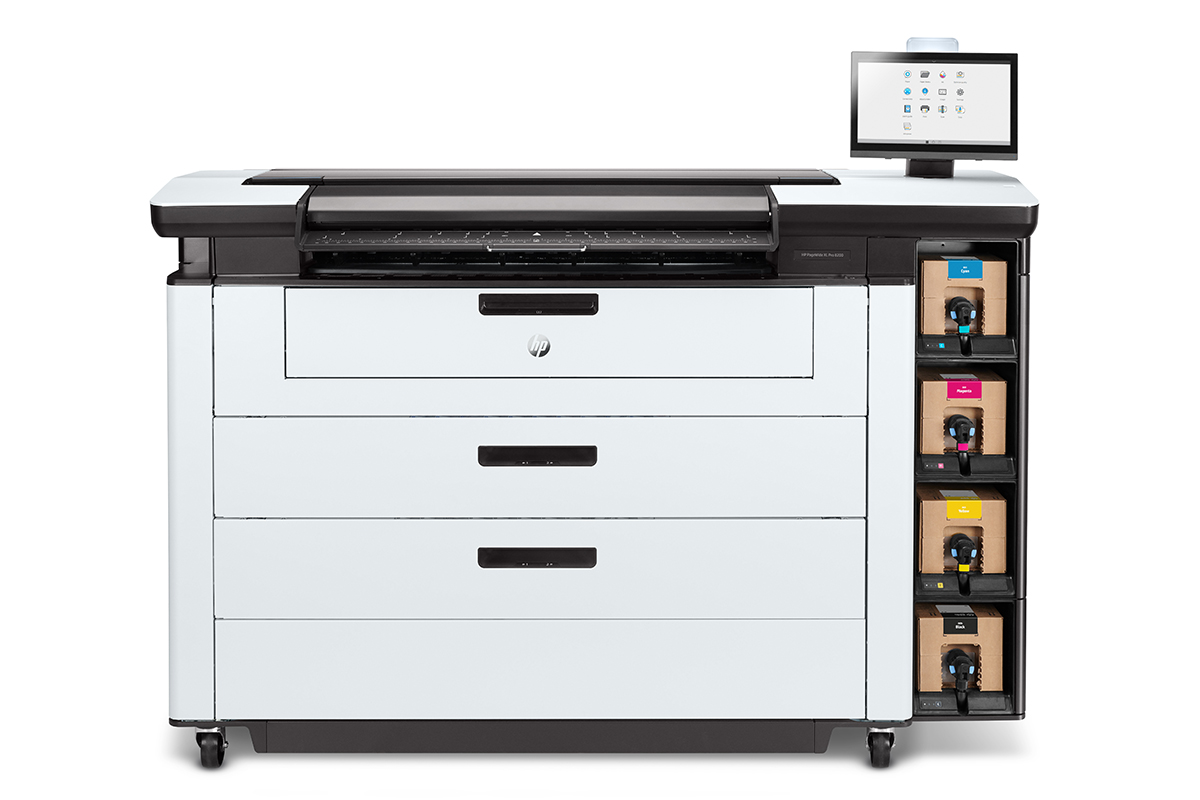 EXPAND INTO INSTANT PRINTING & cost-efficient production workflow
RESPOND FASTER TO YOUR BUSINESS NEEDS
Grow into new short-term applications with the fastest large-format printer. Respond to your customers' requests right away with print speeds up to 20 D/A1 pages/minute.
EXPAND YOUR PRINT CAPABILITIES
Gain the ability to print on boards, cardstock, and paper from A2 to B1, and thickness up to 3/8 in (10 mm). Expand into two-sided, short-term retail posters, and send them to print easily through HP SmartStream. Get intuitive workflows for a fast learning curve with simple application instructions through HP Learn.
SAVE MONEY AND CUT COSTS
Enable rapid return on investment—grow your offering with a single HP-branded solution. Accept new orders and, at the same time, reduce manual work—save up to 50% preparation and finishing costs. Save further—up to 10X lower energy consumption, free supply take-back program, HP Eco-Carton cartridge.