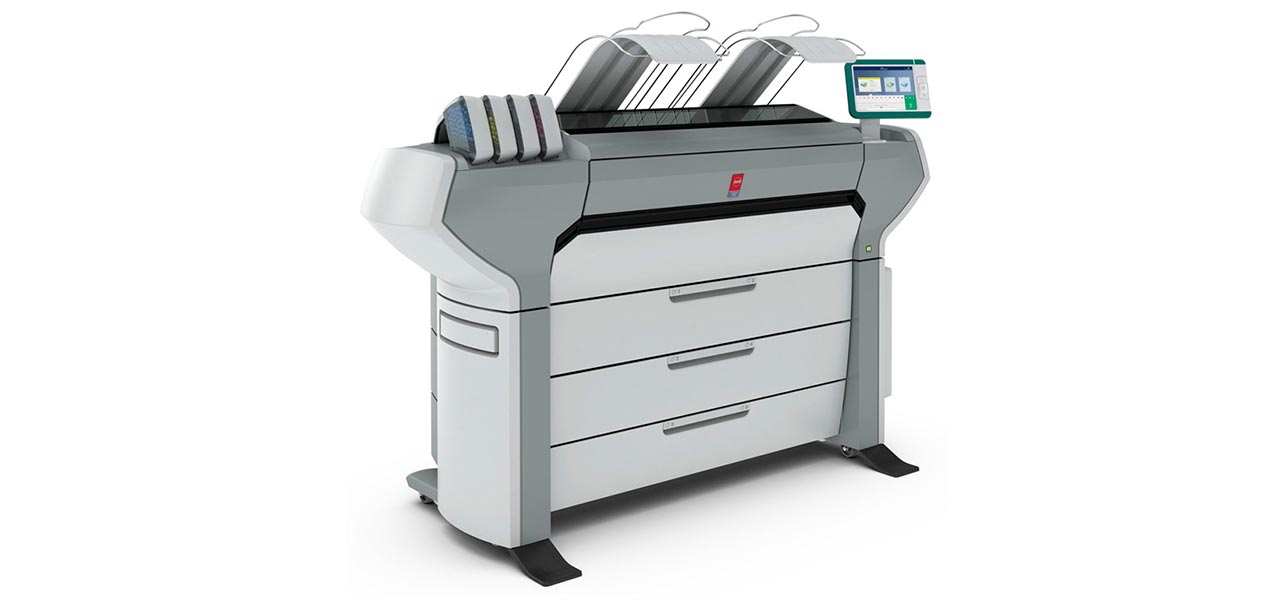 ColorWave Printing Systems
Versatile and productive large format color systems
At a glance:
A productive, full-color large format solution
Media flexibility for versatile application offerings
Increase your efficiency with multiple finishing options
Sustainable and secure investment
VERSATILE AND PRODUCTIVE
Advance your business with the highly versatile and productive Océ ColorWave 700 large format printing system. Make efficient use of space by using one system for a wide range of graphics applications, as well as CAD and GIS documents. Ideal for central printrooms and reprographers that want to offer new large format services, like posters, pop-up banners, artistic canvas, wallpaper, and more with the new versatile Océ MediaSense technology. A cost efficient way for print service providers and retailers to produce short run full color graphic applications more economically with little preparation time or complex finishing. Unlike other large format printing systems, the Océ ColorWave 700 printer allows you to print on thicker media giving you the ability to grow your application offerings for a faster return on investment and to better serve your customers. Like other members of the Océ large format family, this printer works just like a tablet thanks to the Océ ClearConnect multitouch user interface. That means little to no training for your staff and the ability to print on your way to your next meeting or from the job-site. Keep work moving even when you can't get to the printer with the versatile Océ ClearConnect communication connections.
PRODUCTIVE
A productive, full-color large format solution You can print, copy, and scan at the same time with the integrated controller without sacrificing productivity or quality. This system easily processes large complex files at a speed of 1,389 square feet per hour.
The Océ ClearConnect software suite gives you more flexible ways to submit files to the printer. Print from a desktop via Océ Publisher Select™ software to manage complex document sets. Print from the cloud or a mobile device via WiFi to have prints available more quickly. Optional ONYX Thrive™ software provides preflighting and advanced color management tools to ensure superior color results and high productivity.
FLEXIBLE
The Océ ColorWave 700 printer is the flexible choice. Expand your services cost-effectively with Océ MediaSense technology's ability to print on thicker media (up to 32 mil). This is ideal for posters, pop-up banners, disposable point-of-sale, canvas, wallpaper, and many more. You can also print productive short runs on low-cost uncoated bond or a variety of specialty media to meet customer demands. The Océ patented Océ CrystalPoint® technology ensures robust, waterfast prints with sharp lines, high readability of fine details, and smooth, even area fills. The high-quality prints, which are consistent over time and on different machines, have a unique silk-shine look and feel, independent of the type of media you use. The ONYX® workflow software helps you to meet customers' demands. The embedded Adobe PDF Print Engine controller/RIP eliminates the need for an external RIP for standard work. Use the ONYX workflow software when you need to match specific color or for streamlining special production workflow.